Richard E. Chaisson, MD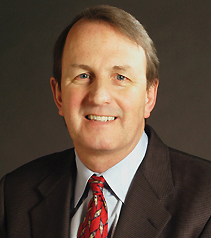 CRS:
Role:
Position:
Co-investigator
Richard E. Chaisson, M.D., is Professor of Medicine, Epidemiology and International Health at the Johns Hopkins University in Baltimore. He received his BS and MD degrees from the University of Massachusetts, and was an intern, resident and fellow at the University of California, San Francisco, where he was also Assistant Professor of Medicine. From 1988-1998 he was director of the Johns Hopkins AIDS Service, and he co-founded the Johns Hopkins HIV Clinic cohort, an observational study that has been the source of more than 130 scientific publications on the outcomes of HIV disease and its treatment.
Dr. Chaisson is currently Director of the Johns Hopkins Center for Tuberculosis Research, a multidisciplinary center with more than $60 million in grants for the study of TB from bench to bedside. Dr. Chaisson's research interests focus on tuberculosis and HIV infection, including global epidemiology, clinical trials, diagnostics and public health interventions. He is currently principal investigator of 11 research grants, and is director of the Consortium to Respond Effectively to the AIDS/TB Epidemic (CREATE), an international research consortium funded by the Bill and Melinda Gates Foundation to assess the impact of novel strategies for controlling HIV-related TB. He has published over 300 scientific papers and book chapters.
Chair, ACTG Tuberculosis TSG (Dec 2016)
Chair, Steering Committee of TBTSG (Dec 2016)
SC Representative, Scientific Agenda Steering Committee (SASC) (Jun 2011-May 2017)
Investigator-At-Large, Scientific Agenda Steering Committee (Dec 2017- Nov 2019)
Member, TB Infection Control Standards Working Group of the AEC, (Jun 2016)
Chair ACTG 5279
Co-chair ACTG 5344
Protocol Team Member ACTG 5300, ACTG 5312, ACTG 5349 and 5362
Member, ACTG TB Meningitis Work Group (Aug 2017)