P1078: A Phase IV Randomized Double-Blind Placebo-Controlled Trial to Evaluate the Safety of Immediate (Antepartum-Initiated) Versus Deferred (Postpartum-Initiated) Isoniazid Preventive Therapy Among HIV-Infected Women in High TB Incidence Settings
Study Location:
Topic:
Clinicaltrials.gov Link:
IRB#:
NA_00049859
Coordinator:
Nishi Suryavanshi
Enrollment:
Closed
Trial Period:
Completed
P1078 is a Phase IV, randomized, double-blind, placebo-controlled study of HIV-infected pregnant women and the infants born to the HIV-infected mothers. The study is designed to compare overall safety and toxicity of immediate versus deferred INH preventive therapy in HIV-infected pregnant women enrolled at ≥ 14 through ≤ 34 weeks gestation and by HAART strata.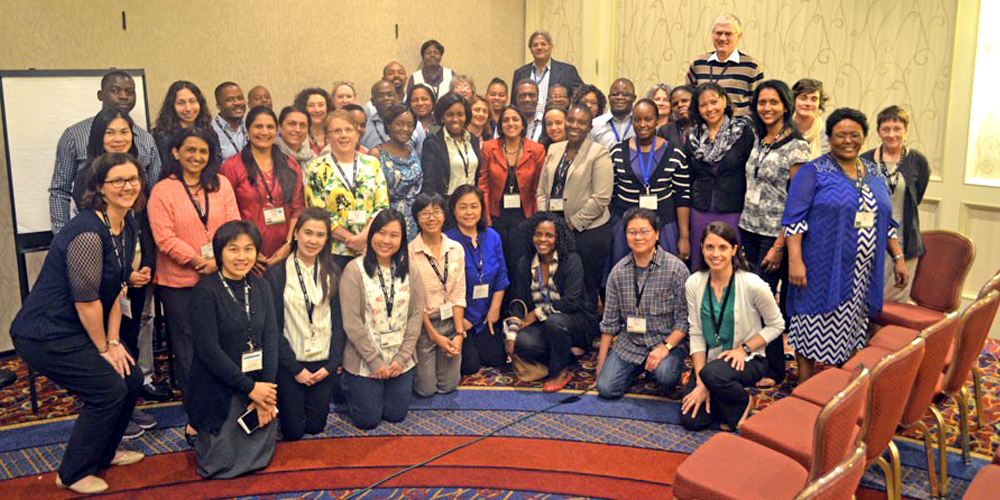 P1078 Multi-Country Study Team 2016 (Washington DC)
Mother/infant pairs: HIV-infected pregnant women ≥ 14 weeks through ≤ 34 weeks (34 weeks, 6 days) gestation.