Molly Bowen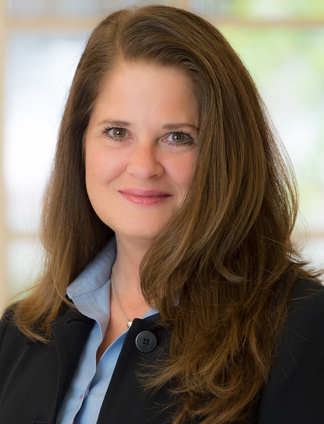 CRS:
Role:
Position:
Communications Associate
Email:
Phone:
410-955-9948
Molly Bowen is Communications Associate for the Johns Hopkins Center for Clinical Global Health Education (CCGHE). She joined CCGHE in 2015 and has more than 20 years of experience in infectious diseases communications.
Molly develops CCGHE communications strategy, and she sets goals and devises plans for campaign implementation, oversight, and evaluation. She develops content, is managing editor, and oversees production for all CCGHE products across platforms to promote research, engage audiences, inform the public, and enhance CCGHE visibility—including news releases, opinion pieces, issue briefs, videos, website content, newsletters, social media messaging, announcements, donor communications, and the CCGHE annual report. She ensures consistency in visual representation, and that all messaging reflects CCGHE's mission.
Molly designs and manages websites for several high profile programs, and she designed CCGHE's central information management respository used to document scientific progress and productivity for a portfolio of more than 100 studies being conducted simultaneously in several countries. She is consulted by faculty in the development of a variety of materials, including peer reviewed manuscripts, and she drafts messaging on their behalf highlighting scientific impact and implications. She also advises Johns Hopkins Medicine's Media Relations Office on matching ID faculty experts with media inquiries and targeted pitches both within and outside of CCGHE, and on developing messaging about high impact findings.
Prior to joining CCGHE in March 2015, Molly worked for more than 15 years with Dr. D.A. Henderson, first joining the Johns Hopkins Center for Civilian Biodefense Studies in 1999, and then moving with the group in 2003 to found the UPMC Center for Health Security, (the Center for Health Security rejoined Johns Hopkins at the beginning of 2017). As the first non-faculty member hired, Molly established administrative, finance, and communications functions for the organization. She subsequently served for 13 years as Senior Communications Specialist, and was charged with media relations, organizational reporting, and content development and editing. She was an associate editor for the peer-reviewed journal Biosecurity and Bioterrorism (now Health Security) for more than a decade, and served in an editorial capacity for all printed and online organizational content including handbooks, reports, briefings, marketing materials, and newsletters. She also was a chapter reviewer for Dr. Henderson's 2009 book Smallpox: The Death of a Disease - The Inside Story of Eradicating a Worldwide Killer.
Prior to that position, she worked for 9 years with ORBIS Associates, a non-profit American Indian owned and managed educational consulting firm in Washington, DC.
She received a BA in American Studies from Keene State College, Keene, New Hampshire.