Sagar Bhagwat, MBA, MS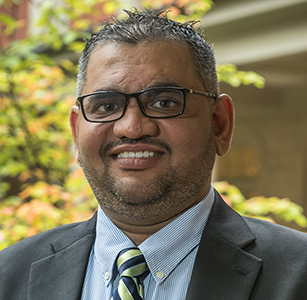 CRS:
Role:
Position:
Senior Grants and Contracts Analyst
Mr. Bhagwat is the Senior Grants and Contracts Analyst for Johns Hopkins Center for Clinical Global Health Education (CCGHE) and manages the financial activities of the center along with the Fiscal Operations Manager. He works on all aspects of sponsored research pre and post award, including development and management of federal, state, private, and foundation grants/contracts. He is the primary contact for all outgoing CCGHE subcontracts and works closely with international collaborators in India, Uganda, United Kingdom as well as domestic collaborators within the US.

Mr. Bhagwat is a part of the CCGHE leadership group that provides financial/administrative support and oversight to the Johns Hopkins entities in India (Johns Hopkins India Pvt. Ltd & Johns Hopkins India Foundation). He works closely with external funding agencies such as US National Institutes of Health (NIH), CRDF Global, Maryland Department of Health (MDH) among others and internally with the Office of Research Administration (ORA), the Office of Sponsored Projects and Shared Services (SPSS), the Department Finance Office at the Johns Hopkins University School of Medicine.

He joined Johns Hopkins in 2016 with several years of accounting and finance experience. He received a dual Master's degree in Business Administration (MBA in Operations Management) and Science (MS in Chemical & Biomedical Engineering) from the Cleveland State University.